I have almost had "Fitness Blondie" up and running for a year. I started this bad boy Memorial Day weekend of 2013. I kind of went MIA a little in November, but that is beside the point. I am now a seasoned professional and I feel like if "Blogging" were a major in the college, I would have my PhD. Do you know why I feel this way? That is because in the world of blogging, there are no freaking rules. There is nothing you have to do (well I mean besides write). It is a small space, on the internet, where you can exude anything you want. I would just recommend being a little careful, because Google is a powerful tool.
I see a lot of "Blogging 101" posts. How you should blog, what you should write, how beautiful your blog should be, and providing tips/advice. I actually found some of these posts helpful... but the most of the time I was all like:
Guidelines on your content, how your spot should look, what you should wear; I mean it was a lot to take in. As I was reading some of the posts when I started out, I thought to myself "Girlfriend needs to hit the delete blog button now because I don't think I am going to fit in here". I kind of felt like I was going to the church I grew up in. By that I mean: this place looks great and welcoming, but once you get inside, people are going to judge the hell out of you on every single move you make or article of clothing you wear. I then thought to myself "I just going to share my story, life, thoughts, and dreams, and hopefully it will be a great outlet for me". I LOVEEE to write, take pictures, help other people, and network. Blogging is without a doubt is one of my favorite things to do now. The reason it is that way is because as most things in life go; it is what you make of it.
Today I am going to present you the Liz Taylor aka "Fitness Blondie" rules of blogging:
There are no freaking rules.
If you want to use a default template on Blogger - have a red background with a purple font, and an elephant drinking a martini as your header - do it. I personally make my own header's on Blogger and they aren't great, but damn it, I try.
If your style is wearing a trashbag with rhinestones and you want to tell us all about your self titled couture, then by all means, do it.
If you hate crafting, cooking, and butterflies, and want to write about sex, drugs, and rock and roll - then do it. (And let me know, because I would love to check that out).
If you write once a year, that's fine. If you write twice a day, that's fine.
If you want to bitch about your husband, then do it. It's OK that your life has ups and downs; I promise.
If you feel beautiful today, tell us about it. If you feel fat and bloated, tell us about that too. Honestly, I am feeling a little on the bloated side myself.
If you lead a really boring life and want to tell us about how the paint on your wall is drying, then do it.
If you have a really extravagant life and you want to write about your 84th vacation this year, then do it. I can't promise I won't hate you, but certainly write about it.
Variety is the spice of life, and if you're going to do something because you want to, do it your way. Otherwise what is the point of doing it?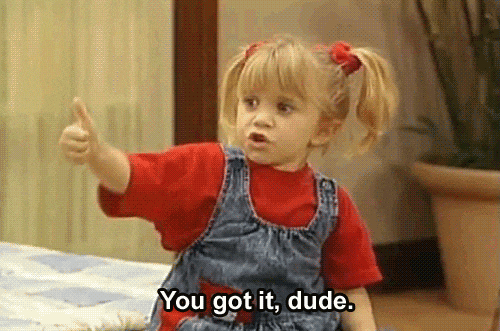 Happy Hump Day everyone! We are halfway through the week and the hump day camel is too freaking cool, so lets have some fun and a blog hop to celebrate.
This is a little different than a link up. To participate, simply add your blog link. There is no required entry or anything like that. This is about networking, making new friends, and finding new blogs.
All I ask:
1) "The Hump Day" blog hop button button be displayed anywhere on your blog page or a specific entry with a link back to me or the weekly co-host. (Please do this. These blog hops take a lot of work and preparation.)
2) You don't have to follow me, but in the words of Blake Shelton: it'd sure be cool if ya did.
3) Please follow the co-host. I love helping and promoting these amazing women in the blog world! I do this to not only meet new people, but help my friends make new friends and readers.
4) Mingle with your fellow Bloggers.
Please join me in welcoming this weeks co-host and my amazing, hilarious, wonderful friend
Kathy
from "
"Vodka and Soda"
She also holds a link up on Wednesday's; "Hump Day confessions".