I am so happy to see it is finally Friday. I am ready for the weekend and time off of work, ha. I wish I had a long weekend like most of my friends, but I am leaving work an hour early today so I guess that is better than nothing. My weeks have been a bit redundant lately. I'm working a lot and hitting the gym hard after work everyday. Then I come home. That is about the extent of my rock star life right now. Work is crazy - there is so much going on and by the time I leave work, it is all I can do to muster up the strength to train at the gym. I think I am turning into that woman who talks about her job too much, oops! I know it will all pay off so I keep going. I keep going with a smile on my face as well!
The week started off nicely since (1) my Ipsy bag came! What do you guys think so far? I am pleased with it. I am impressed Urban Decay was in there - I have used the eyeliner all week. The eye shadow is cute, too. However, I don't use the microdermabrasion or the eye shadow brush so if anyone wants to trade - let me know. I think some people were getting a light pink lip stick/gloss - I want it!
If you don't know what Ipsy is - it is a monthly makeup bag you receive via mail. It is only $10 a month and with that you get a makeup bag and 3-4 beauty products. You are billed on the first of every month and products arrive between the 10-15th! When you sign up, you get to customize your settings so you get products closely matched to your beauty preferences. If you want to join, please
click here
and use my link! I will appreciate you!
Wednesday evening, (2) I indulged in the most fantastic cheat meal ever. The gym was hard. I don't know what was wrong with me but I was struggling. I was on the go so much at work, I know I did not eat enough. Then when I finally did get to eat, I don't think my food had enough time to properly digest. Nonetheless, I push hard at the gym and I sweated like never before. 50 minutes of cardio and my core workout; it was brutal. I was starving after. I felt like I could have ate a house. I picked up the most delicious pizza I have had in a long time at a local italian restaurant. It was a personal pizza and only $6! I had spinach, mushroom, and pepperoni. Seriously, how amazing does this look?
I got my hair done last weekend. I'm back with my platinum roots and lovely red streaks - I could not be happier. I am trying not to wash my hair too much right now so they do not fade as quickly. Thus (3) I have been getting creative with my hair-do's. I have not done a head braid in a while and I did one Thursday and today. It's my favorite look. I feel like a princess or gypsy, ha.


Last night I did my grocery shopping so I would not have to do it this weekend. I still have to get my vegetables but I got the items I get at Harris Teeter and Target out of the way. I get my vegetables at Earthfare or local stands. Anyways, I think I need to stop grocery shopping at Target. I always end up getting clothes or things I don't need. That store is like crack to me. However, their jeans have been impressing me like crazy lately; I have been getting all of my new pairs from them! (4) And last night was no different - I love my new jeans! OK and a new shirt for work. I could not pass up the pretty blue color. Seriously, Target has totally stepped their jean game up. Also you can text a number for $5 off a pair. Go to your local store and you will see a sign for the code.
Lastly,
(5) say hello to my Olympia sponsor this month, Maegan.
Her blog is
"Creating Confidence".
To all of my amazing friends and readers, please pop over and say hello to her. She is trying to grow and spread the message of her blog, and I could not more excited to help promote her. You guys know I am all about "girl power" and empowering women -- so is she. I worked with Maegan at LA Fitness and she is a wonderful friend of mine. Another fun fact - she was on America's Got Talent. Y'all know that is my favorite show. She writes about being a teenager and young woman in the American society. She also provides interesting prospective's on how the media and TV affects us from our looks to behaviors. Maegan posts are refreshing and a must have on your blog roll!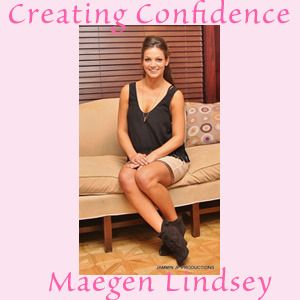 I hope you guys have the best weekend ever. Don't forget to
link up
today and share your Friday 5!