Hey guys! I am so excited you have come over. We are halfway through the week and the hump day camel is too freaking cool, so I decided to start a weekly blog hop to celebrate.


This is a little different than a link up. To participate, simply add your blog link. There is no required entry or anything like that. This is about networking, making new friends, and finding new blogs.
All I ask:

1) "The Hump Day" blog hop button button be displayed anywhere on your blog page or a specific entry with a link back to me or the weekly co-host. (Please do this. These blog hops take a lot of work and preparation.)
2) You don't have to follow me, but in the words of Blake Shelton: it'd sure be cool if ya did.
3) Please follow the co-host. I love helping and promoting these amazing women in the blog world! I do this to not only meet new people, but help my friends make new friends and readers.
4) Mingle with your fellow Bloggers.
Please join me in welcoming this weeks co-host;
Amanda!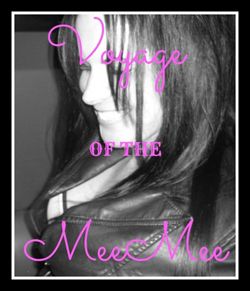 Her blog is "Voyage of the MeeMee". Amanda is not only drop dead gorgeous but absolutely hilarious. I love reading her posts, especially yesterday's "Valentine's Day is Stupid". She is an animal lover, shopaholic, book worm, beauty fanatic, food junkie, nap lovin' fool. A 20-something who still uses her fingers to count. I can't sing, but, I do anyway. I can't dance, but, I do anyway. Nothing is more important to me than my friends, family, dog, and doggy Daddy. If I could travel anywhere, I would go to Hogwarts. Honestly, what is not to love about this girl?
PS: I have never done this before, but I would like to do a Q&A for my blog. Is there anything you would like to know? Be it health, fitness, life, weight loss, cooking - anything?! You can ask anonymously, just please be nice! ask.fm/FitnessBlondieL